Living safely below sea level: not as easy as it may appear to be
Safe in spite of living below sea level
Almost all of the inhabitants of the province of North Holland live below sea level. Hoogheemraadschap Hollands Noorderkwartier, the water authority for the northern part of the province, ensures that all 1.2 million residents are able to work and live in safety. If we did nothing, the 'bathtub' we live in would fill up with water. So we keep water securely behind solid dykes and channel excess water in the right direction.lang="en"
Recently, with sea levels rising, the frequency and intensity of rainfall increasing, and with ground levels descending due to various causes, the discrepancy between water levels behind dykes and street levels is increasing. This means there's a lot of work for us ahead. That's why, on top of our daily tasks of managing and controlling regional water levels, we'll be investing hundreds of millions of euros in dyke fortification, as part of the High Water (Rivers and Tides) Protection Programme, and in various other measures to prevent serious water issues.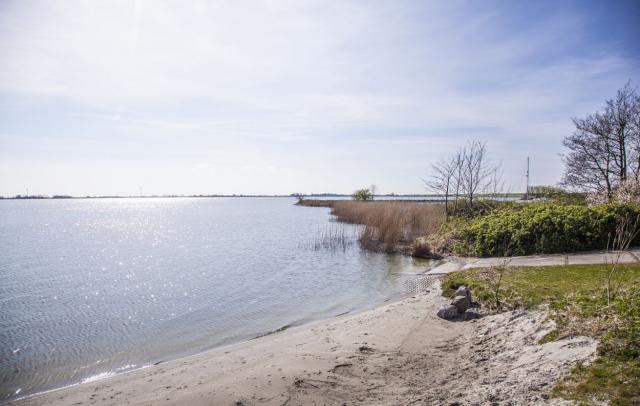 Dry feet: fortifying dykes and dunes
We keep the feet of the inhabitants of North Holland dry thanks to almost 350 kilometres (about 215 miles) of dunes and dykes that surround our region, and 1,500 kilometres (932 miles) of (secondary) dykes and dams along inland waterways, including locks and embankments. We make sure these are all well-maintained to prevent flooding, and improved when necessary. In recent years we've already strengthened hundreds of kilo­metres of dykes and dunes as part of our ongoing High Water Protection Programme. Fortification entails different things, depending on the situation. Sometimes a dyke needs to be elevated, in other cases broadened or stabilized.  In one spot we may put basalt rocks to break the surf; elsewhere extra sand or soil is better.
Sufficient fresh water: water level
If ditches, canals and channels are filled with too much water, we use pumping stations to transport it to higher-level waterways or special drainage channels. From there, it either flows or gets pumped out to the sea or to the Markermeer or the IJsselmeer (artificial lakes, once open sea). During dry spells we do the reverse, letting in extra fresh water from those same two lakes. The necessary water level depends on the use of the surrounding land. Nature benefits from a high water level, whereas agriculture requires a low one. Our water district has hundreds of different areas with specific water levels that we manage and control.
Water storage: preventing water issues
In the future, due to climate change, we expect longer periods of dry spells and episodes of heavy rainfall. For the temporary storage of excess rain, we build water storage structures and facilities. At the design phase of  the development of new residential areas, we advise about the required drainage and storage measures and alternative possibilities.
Clean surface water
Clean water in ditches, channels, canals and lakes is of vital importance to humans and nature. This is why we operate fifteen sewage treatment plants in our region that filter around a hundred million cubic metres of wastewater annually. This water returns as surface water, clean enough for people, nature, agriculture and horticulture to use.
Safe roads
We have the additional task of managing approximately 1,150 kilometres (700 miles) of secondary roads. We maintain the road surface, road markings and signs, public lighting, bridges, verges, ditches, and trees and recreational spots along the road, all with a perma­nent focus on maximum traffic safety.
Cooperation
Hoogheemraadschap Hollands Noorderkwartier plays a central role in everything that has to do with water in the region of North Holland above the North Sea Canal. In these efforts, we work closely with the Directorate-General for Public Works and Water Management (Rijkswaterstaat),  the local county and council, stakeholder organizations, entrepreneurs, citizens, engineers and other specialists. The water authority organizes consultation groups and public information meetings to share and discuss needs, wishes and possibilities.
Organisation
As a regional water authority, Hoogheemraadschap Hollands Noorderkwartier is a government organisation. Our board is democratically chosen and we have our own tax system. Our administrative organization is comparable to a city council. The general management can be likened to the council, the daily management to the board members, and the dyke warden to the mayor. Every four years, a new managing board is elected by eligible voters.
Shared costs
The costs of being able to live safely below sea level in North Holland are shared by everyone living or owning property in this region. Residents and owners may pay two kinds of water taxes:
Water Authority Taxes, to fund maintenance of dykes and surface water management;

Sewer Taxes, to fund wastewater treatment.
The major tasks of a water authority
A regional water authority is the same as a water management authority. It ensures that:
Inhabitants have dry feet and land doesn't get flooded.

There is sufficient fresh water.

There is sufficient clean water.

Roads are safe.